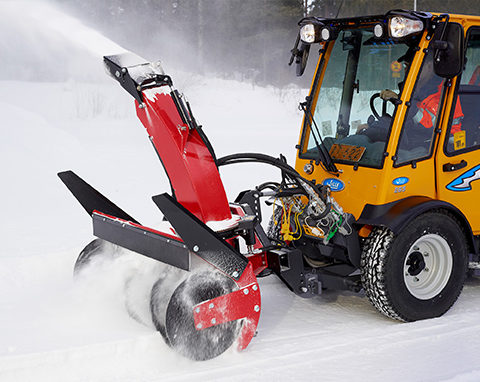 Snow blower
Snow blowers are used to remove snow on deep snow conditions.
As big snow blowers need a lot of power, Wille's powerful hydraulics and robust structure make it an efficient pair for a snow blower.
Large range of snow blowers from 1.3m to 2.4m
 Optimized size for every Wille model
Ask from your Wille –dealer for more information about right size snow blower for your machine.