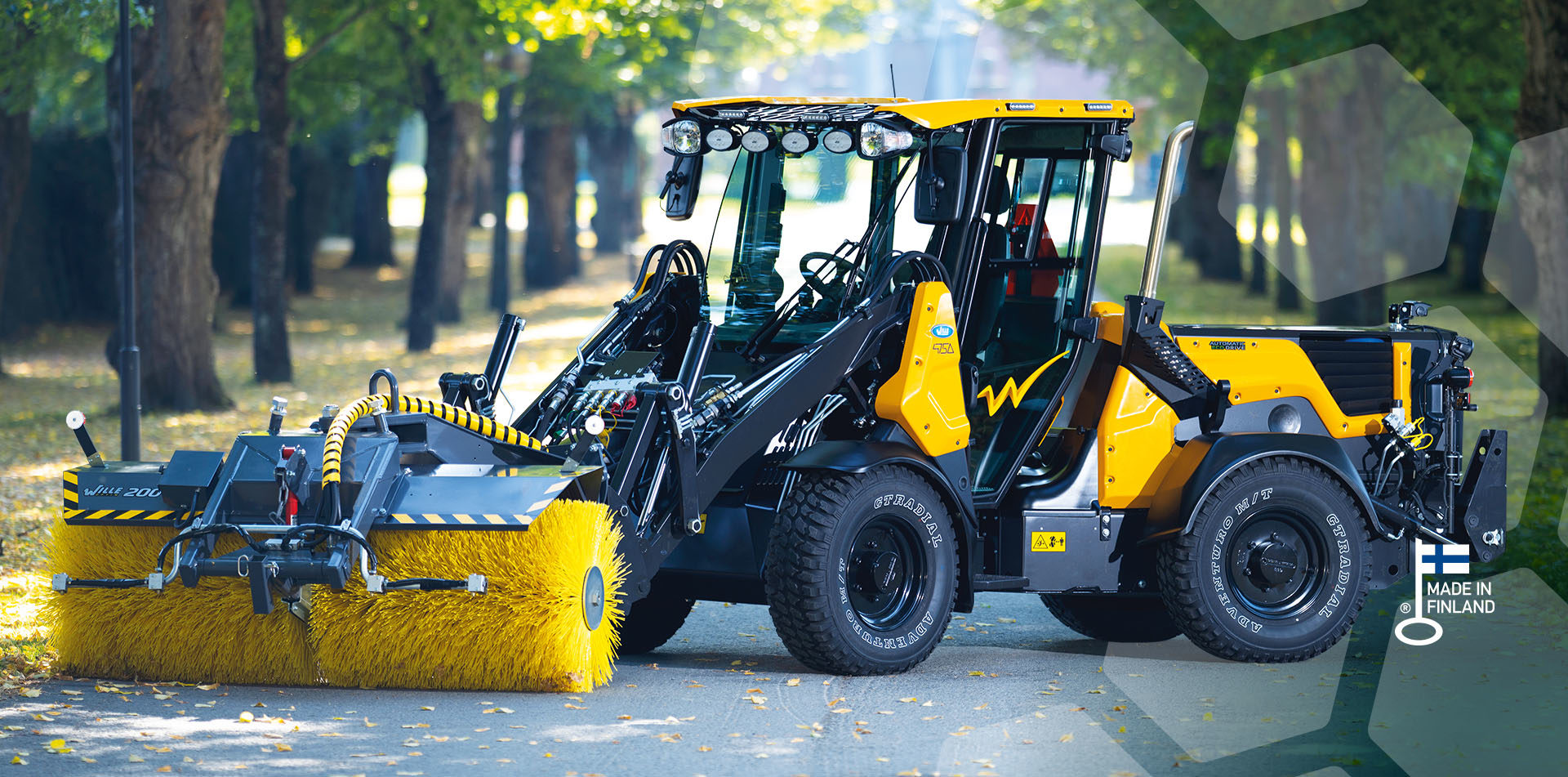 The most agile and versatile environmental management machines on the market
Wille is the most popular machine on the market for the environmental management and maintenance of urban areas. It is designed to operate through all four seasons, especially winter, when maintenance operations are the most demanding and expensive. The articulated steering and location of the cabin in the front frame provide the operator with excellent working conditions.
Learn more about the Wille range

Environmental management machines from the number one supplier in the world
Almost  8,000 Wille machines for environmental management have been sold since 1983, and the main markets are currently in Europe and North America. Aside the modern high-quality production facility, also the own R & D department of the company is playing a crucial role. Wille Machines Oy also manufactures more than 20 different work attachments that are individually optimised for each machine model enabling working during all the four seasons. The strong expertise of the market leader shows in the competitive, high-quality products.
Wille Machines Oy is part of the international Wihuri multi-industry conglomerate, which has a turnover of EUR 1.8 billion and it employs over 5,200 people worldwide.