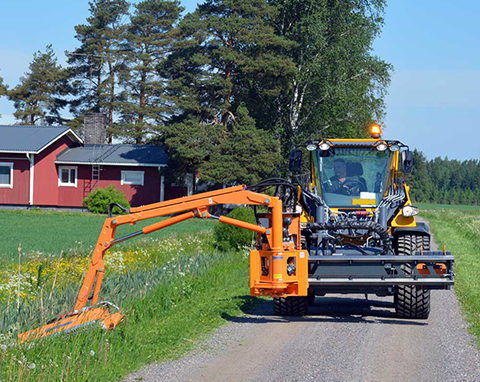 Boom flail mower
Boom flail mower is an excellent attachment to keep the road sides clean. The driver can control the boom placement and movements directly from the cabin and the clipper can easily be seen.
Wille's extremely efficient work hydraulics and steady frame make Wille and boom flail mower a real dynamic duo to clean also the biggest embankments.
You can have many different types of boom flail mowers from different manufacturers to cover all Wille sizes. Please ask for more information from your retailer. Together you can find the best suitable attachments to Your Wille.