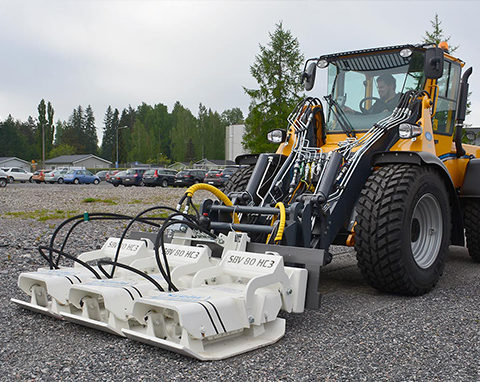 Plate Compactor
Plate Compactors are used to compact loose materials with the heavy hydraulically powered vibrating plates. Wille's powerful hydraulics and sturdy frame make it an excellent pair for a plate compactor.
The plate compactor unit can be shifted laterally to both sides of the machine, making it possible to perform compacting to the either side of the machine's running route.
Compacting effect can be monitored and adjusted in real time with plain compactor's own display and control unit, that is located in the Wille cabin.
Ask from your Wille -dealer for more information about right size plate compactor for your machine.